Post by Kaci Reyes on Apr 3, 2016 23:31:18 GMT -6
Full Name:
Kaci Reyes
Codename:
Kaci 13
Aliases/Nicknames:
Black Magic Woman, Witch, La Bruja
Birthplace:
Albuquerque, New Mexico
Hometown/Base of operations:
Mobile
Species:
Homo Magi
Gender:
Female
Age:
18
Alignment:
Neutral
Affiliation:
None
PHYSICAL
Height:
5'5
Weight:
135
Hair Color/style:
Brown
Eye Color:
Brown
Anything Else:
None
Equipment and Weapons:
Foci: Simple accessories that have special meaning to Kaci and help her focus her magic to a fine point and help her keep a handle on larger spells. For anyone else, they'd simply be jewelry, but for Kaci they mean power. And they are: Blue scarab stud earrings, and a Chinese dragon bracelet.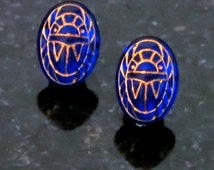 Bill: Bill is a hedgehog and her sort of familiar. He usually sits in her hood or the pouch of her hoodie when they're out and about. She has tried to transfigure him into something more fearsome several times, like her mother's iguana Leroy who usually became a dragon. However, Bill refuses to be anything but a Unicorn. They share a psychic link which he simply uses to snark at her and her life choices.
Powers:
Urban Magic: Kaci inherited her magical abilities from her mother. Her specialty is city magic, tapping into the knowledge and power of cities. The bigger the city, the more power she can wield.
Magical Sight: Kaci is able to see people's auras, and can, for a limited time, use the auras' trails to follow them. She can also see certain creatures which are invisible on this plane of existence. This effect is constant.
Magical Blast: A blast of magic which, at its higher levels, is capable of tearing a hole through pavement.
Protection: Kaci can create protective circles and force shields. However, these spells can be broken by an attacker.
Divination: Kaci can locate objects and people, and can transfer knowledge of their location to someone else's mind.
Psychic Link: Kaci's pet hedgehog, Bill, is her sometime familiar. She can talk to him, learning what he's seen and what he thinks.
Transformation: She can also cast a spell which turns him into a Unicorn. Don't let the sparkles fool you, he will run you through with that horn. He's also good for riding.
Fate Sense: Kaci also seems to have something of a limited 'fate sense', which kicks in when she's in certain locations, a sense that something important will happen to her there.
Skills:
Card Tricks: As an ironic hobby, Kaci knows quite a few card tricks. For fun, sometimes she'll be a street magician to earn a few extra bucks.
Detective Skills: Something she's picked up in the past few years, working on her own. She's kind of a grumpy magical PI, helping people find lost things, people and pets. Occasionally stumbling her way into a murder investigation. She's gotten pretty good at reading people, even without her magic, and it lets her figure out which cases are worth her trouble.
Weaknesses:
(3 minimum)
Pipe Down, Pibsqueak: Kaci needs to be able to speak for most of her spells. Take away her ability to do so and she's pretty powerless.
Foolish mortal Kaci is, for all intents and purposes, mortal. She can be shot, stabbed, poisoned, made sick and die
Reluctant hero: Kaci doesn't genuinely feel like helping people without getting some form of payment. However, she can be drawn into conflicts if they involve children or if her moral compass decides it wants to work that day.

FAMILY:
Mother: Traci Thirteen
Father: Jaime Reyes
Siblings: ______ Reyes (brother)
Children: None
Extended family:

THE REST
[/u][/b]
Personality:
Kaci is blunt and sarcastic and generally cynical. She has become genuinely disillusioned with the whole hero gig, which has made her a cranky person with a rather dark sense of humor. She has no problem fleecing people of their money, especially if they are a giant asshole. She does like to help people, but it's never for free. To her, the only thing being a hero ever gets you is dead.
She does, however, have a soft spot for kids in trouble and animals. She tends to like animals more than people and kids remind her that there was once innocence in the world. She'll try and keep them from becoming like her if she can.
History:
Kaci grew up wandering the halls of Titan's tower, her parents bringing her and her brother when they were little, too little to be left to their own devices. She learned early on that there was always a price to be paid when one was a hero. She spent a lot of time in the hall of heroes at the tower, her mother always dragging her out of there, mumbling something about morbid curiosity.
But as she grew older, the idea that she'd see one of her parents immortalized in that hall bugged her to no end. Jaime and Traci were among some of the younger heroes, still lots of life left to live. And neither of them talked about retiring. Not that she ever heard. But she asked them about it constantly. And then the battle happened. Her worst nightmares came true. Her and her brother were left behind while their parents went to go fight. Kaci tried every trick she knew to keep them there, to stop them from going. She could feel something horrible was going to happen. She knew it. Every time they had gone to New York she could feel something. But in her young mind, she didn't know what it was. Then she did.
Traci put her and her brother in a warded bubble and left them.
After what seemed like forever, Kaci got through the bubble, only to have her mother show up, beaten and bleeding, clutching the Scarab tightly to her chest before collapsing. Kaci knew, just like her brother knew, that the Scarab only came off for one reason. They both rushed over just as Traci took her last few gasping breaths. Kaci and her brother both just sat there in stunned silence.
Her worst nightmare was a reality. They'd both be giant statues now. And all they had left of their dad was his Scarab. Her brother tried to grab it first. He always wanted to be just like their dad. He always wanted to be a hero. But she was quicker. She would not lose anyone else she cared about. She grabbed the Scarab and made it disappear with her magic. Her brother never forgave her for that.
Afterwards, they had to go live with their grandparents. Their abuelo and abuela. Kaci was pretty content living there. No one bothered her, and the backyard was big enough for her to practice magic without attracting too much attention. Occasionally her parent's friends would stop by, but she wouldn't really talk to them. Her brother would, loved hearing their stories, always begging to help him train.
Her grandparents were old. And when she was 16 she had to bury her abuelo. After that, she decided to leave, her brother and her always getting into a fight, making her abuela upset. So she left, using her magic to keep her alive. To learn how to survive on her own. Now she's got her own little pop up business, a regular entrepreneur. Mostly it's kids saying they lost their cat or their dog, those she does for free. Sometimes parents come to her when their kids are missing. Those she charges for, though less than she should, because missing kids is a blind spot for her. And, on rare occasions, she finds other things for people. Depending on the person, she may extort them for money she
knows
that they have and won't miss after she's retrieved said item. It's not a happy existence. But it's a living.
Face Claim/Play by:
Katie Chang
Sample RP:
MANDATORY AND MUST BE FOR THE APPLIED CHARACTER!
Today was supposed to be a lazy day. It was supposed to be a day off. Though, everyday could be a day off if you were your own boss. You just wouldn't make any money. And Kaci needed money to pay rent. So instead, she was sitting outside a little corner cafe, scouring the newspaper for any sort of reward money being offered. Missing cat: Reward $500 if found. Missing person: Reward for information $1,000. She circled those and kept reading.
You could do more than just get cats out of trees. That's what firefighters are for.
[/color]
"Ah shut up, Bill. Eat your damn biscuit." she broke off another piece of the soft biscuit and placed it next to the small hedgehog on the table. He just looked at her reproachfully before nibbling at it. Her eyes flew over the page, lips mumbling along as she read, looking for something bigger than just a lost pet or a runaway teenager looking for attention.
Just then, there was a shout and Kaci looked up to see a guy start running toward her, purse in hand and a very upset woman, who he presumably took the purse from. Sighing, Kaci mumbled a small spell, the guy tripped over his own two feet and the purse ended up in Kaci's lap. She mumbled another spell that kept the guy from getting up until the authorities came.
"Oh my god, my purse!!! Thank you!!" The lady ran over, and Kaci just nodded, sipping at her coffee.
"Yeah...I did so much...catching. I'm awesome." Her voice was dripping with sarcasm as she handed it back to the proper owner.
Kaci...be nice...she might reward you
At that, Kaci smiled and sat up straighter. "I was just doing my civic duty, ma'am."
"Well, thank you...here...for your coffee." She handed Kaci a five and Kaci's smile turned brittle as she accepted it. This was why she had fees. Relying on the goodness of others always got her jack shit.
Secret Word:
HOLA
-----------------------------------------------------------------
Player's Box Name:
madlibbs411
Experience:
I stopped counting
Other Characters here:
Lydia Danvers, Henri Batroc, Elizabeth Kane, Jamie Andrews, Zoey, Mallory Marden, Dinah Grayson
How'd you hear about us?
through the grapevine